More About

Temescal

There's plenty to love about Temescal, whether it's the diversity and charm of its homes, the unique restaurants along Telegraph Avenue, or the exceptionally convenient location in North Oakland between two BART stations. One of Oakland's oldest neighborhoods, Temescal is bordered by 51st Street to the north, 40th Street to the south, Broadway to the east, and Martin Luther King Jr. Way to the west. The architecture here is an intriguing mix of 1920s bungalows, mid-century modern single-family and duplex homes, as well as a number of mid-size condominium complexes built in the last 10-20 years. These homes showcase a combination of original, old-world detail, thoughtful interior updates, and sleek, modern renovations that combine with modest-yet-comfortable backyards to offer something truly special for every home buyer. Eminently walkable, the neighborhood's principal business district is a bustling section of Telegraph Avenue that draws patrons from all over the East Bay to its excellent, eclectic dining options, cafes, bars, and one-of-a-kind specialty shops.

To enjoy the perfect day in Temescal, you might start at Brenda's New Orleans Cafe on Broadway for breakfast sandwiches or hot beignets. If a big breakfast is not your thing, Blue Bottle Coffee runs a cafe just up the street in the extraordinary W. C. Morse Building. Cross Broadway and stroll past the majestic Oakland Technical High School, built in 1915. A model of diversity, equity and academic opportunity, "Tech" is the most sought-after public high school in Oakland, with a yearly wait list several hundred students long. Turn onto 45th St. and into the neighborhood, passing sweet Oakland bungalows and community gems Studio One Arts Center and Temescal Pool. Leafy 45th leads to Telegraph Ave., where you can turn right towards 51st and Telegraph – the heart of the Temescal business district. Take your time browsing the unique shops on and off Telegraph.

Be sure to find tucked-away Temescal Alley (just off 49th) for unique gifts, vintage, and one-of-a-kind artisan items. Lunch and dinner options abound: Bakesale Betty's famous fried chicken sandwiches, Cholita Linda's equally worthy tacos, James Syhabout's Hawking Bird, Burma Superstar, and Pizzaiolo are all outstanding options. To finish your evening, head to Kingfish Pub or Temescal Brewing for a pint with the locals on a patio under the stars.

More Neighborhood Highlights:
Served by both MacArthur and Rockridge BART stations as well as the Highway 24 link to I580/80 and San Francisco, it's hard to find a neighborhood with better access to easy commute options.
Telegraph Avenue eateries include Bay Area draws such as the original Bakesale Betty, Cholita Linda, Burma Superstar, Pizzaiolo and James Syhabout's Hawking Bird.
Temescal Alley is a charming lane sandwiched just behind Telegraph Avenue that boasts a number of truly unique artisan and vintage boutiques, a hipster barber shop, a craft cafe, and the popular Curbside Creamery.
The adjacent Rockridge Shopping Center is a convenient hub anchored by a huge Safeway store, Starbuck's and other chain options.
Neighborhood public schools feature Emerson Elementary, whose student-centered curriculum is supported by a high level of parent and community involvement; and well-regarded Oakland Technical High School, offering 2 campuses, 5 Academic Pathway Academies, and 23 Honors and Advanced Placement courses.
The North Oakland Recreation Center comprises Studio One Arts Center and the 6-lane Temescal Pool, offering safe events and classes that are fun for the whole family.
Temescal is home to more than a few Oakland landmarks, including the beautiful Oakland Tech campus, the original UCSF Benioff Children's Hospital, Temescal Branch Library and the Kingfish Pub.
The annual Temescal Street Fair along Telegraph showcases the area's art, music, and food amid a great community atmosphere and summertime vibe.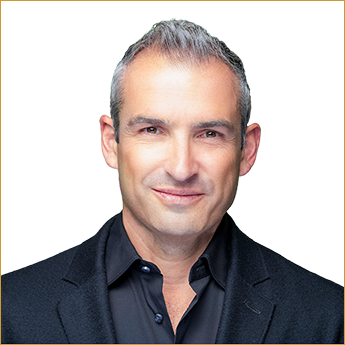 Register To Learn About New Listings First!
Enhance your home search by registering for free to receive a number of additional perks. You'll be able to view additional photos and details of every listing, save your favorite properties, and receive emails as soon as new homes that meet your custom search criteria hit the market!