Are You Ready For Home Ownership?
Are you a first-time home buyer? It's important to understand the financial and mental preparation required for a happy and satisfying home-buying experience. While some may view homeownership as renting with added perks like painting walls and owning pets, it comes with a host of responsibilities such as a mortgage, taxes, and maintenance. To prepare for homeownership, it's crucial to evaluate your finances and expectations.
Follow our expert first-time home buyer tips to ensure a smooth and successful transition into homeownership.
Look for homes in your desired area
Tips for First-Time Homebuyers:
Are you ready to buy?
Owning a home is an exciting milestone, but it's important to be ready for the responsibilities that come with it. Maintaining a house requires time and money for repairs, and understanding this is key to enjoying the rewards of home ownership. As a first-time homebuyer, it's crucial to be prepared and know what to expect.
How much can you afford?

When it comes to buying a home for the first time, it's important to be realistic about what you can afford. Although it may be disheartening to realize that your income won't stretch to the home of your dreams, it's better to avoid sacrificing too much of your income for mortgage payments. This can quickly turn homeownership from a point of pride into a burden.
As a first-time home buyer, it's crucial to consider buying a modest home now and saving up for your dream home in the future. This approach can help ensure that homeownership remains a source of happiness rather than stress.
What is your debt-to-income ratio?

When it comes to buying a home, your financial situation is a crucial factor. Lenders have strict guidelines, which state that your total debt shouldn't exceed 40% of your income, and your housing debt shouldn't surpass 32%. What 32% of your income can get depends on the location. In rural or less desirable areas, it can buy you a comfortable home with a vast area of land. However, in highly desirable urban areas, it may not be enough to even buy a small bachelor suite of 400 square feet. It's important to assess your finances realistically and determine what you can afford before taking the plunge into homeownership.
What do you want?

Are you someone who enjoys DIY home maintenance or would you rather pay someone to do it for you? Are you comfortable following neighborhood rules or do you prefer a more laid-back atmosphere? These are important questions to consider when searching for the right property. Some people prefer the convenience of having someone else take care of home maintenance tasks, while others enjoy the sense of control and satisfaction that comes with doing it themselves. Similarly, some homebuyers prefer living in neighborhoods with strict rules and regulations, while others prefer a more relaxed atmosphere. Your answers to these questions will help you narrow down your property search and find the right type of home for your lifestyle.
We Can Help
To find your dream home, you need an agent who's committed to your success. At Cush Real Estate, we're dedicated to helping you discover the right home at the best possible price. We believe that finding a home you love is the key to successful real estate ownership.
As your trusted partner, we'll take the time to understand your wants and needs, as well as your budget, and provide you with helpful tips for your first home-buying experience. We'll work tirelessly to merge these two priorities and identify a residence that you'll be proud to own.
Keep your objectives in mind
When visiting homes, it's important to stay focused on your objectives to help you make rational decisions throughout the process. The excitement of owning a home can cloud your judgment, so it's helpful to keep a list of must-have features and preferences to stay on track. Evaluate each home based on your list, rather than getting sidetracked by irrelevant details. With your real estate agent, discuss the pros and cons of each property to ensure it meets your criteria. We're here to help you stay focused while also keeping an eye out for a home that's perfect for you.
Engage in the services of a good real estate lawyer.
Finding a reliable lawyer is crucial when it comes to transferring land ownership. We understand that the legal process can be complicated and overwhelming, which is why we can recommend several lawyers in the area who specialize in real estate transactions. By interviewing them, you can find someone who is the right fit for you and can ensure a smooth process with no legal issues in the future. While the cost of hiring a good lawyer may range from several hundred to over a thousand dollars, it's a small price to pay compared to the thousands of dollars you could save in legal fees down the road.
Make the offer.
Navigating the legal and financial aspects of a real estate transaction can be overwhelming. The jargon can be confusing, including terms like "buyer," "seller," "chattels," "deposit," and "completion." We're here to help. Our team can prepare all the necessary paperwork and carefully review it with you before submitting it. Keep in mind that the seller may reject or counter your offer, so don't get too attached to a particular home. When making an offer, you will typically need to write a deposit check to the seller's broker to demonstrate your commitment to the purchase.
Get all necessary inspections done.
Before closing on a home purchase, it's important to have a professional inspection performed. An inspector will thoroughly examine the property for signs of harmful materials like asbestos, lead paint, and mold, as well as evidence of pests, faulty wiring, and leaks. Skipping an inspection can result in being stuck with a home that has serious issues, such as black mold, that can be expensive to remove. Although an inspection may cost a few hundred dollars, it's a small price to pay for the peace of mind that comes with knowing the home is in good condition. We can provide you with a list of reputable inspectors in the area to choose from.
Do a final walkthrough before closing the deal.
At Cush Real Estate, our team is dedicated to helping you navigate the complex process of buying a home from start to finish. We work closely with you to understand your specific requirements and find the perfect property to meet your needs. Our experts will guide you through each step of the process, from negotiating the deal to ensuring all agreed-upon details are completed prior to the final signing. With our help, you can rest assured that your home-buying experience will be stress-free and seamless.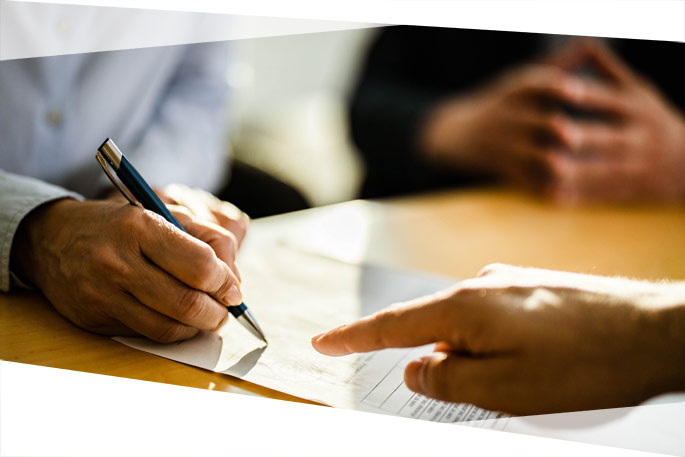 Contact us today to learn more about how we can help make your dream home a reality!
Resources
Tips for First-Time Homebuyers