Buyers
Are you feeling overwhelmed with the home-buying process?
Cush Real Estate understands the challenges of navigating today's market and the importance of making the right decision for your future. As experienced buyer's agents, we are dedicated to providing the guidance and support necessary to help you find your dream home and pay the right price. Our team leverages their expertise, local market knowledge, and industry relationships to ease you through the process of buying a home, making it a stress-free and successful experience. Follow our free home buying tips below and let us help you navigate in making the right decision today.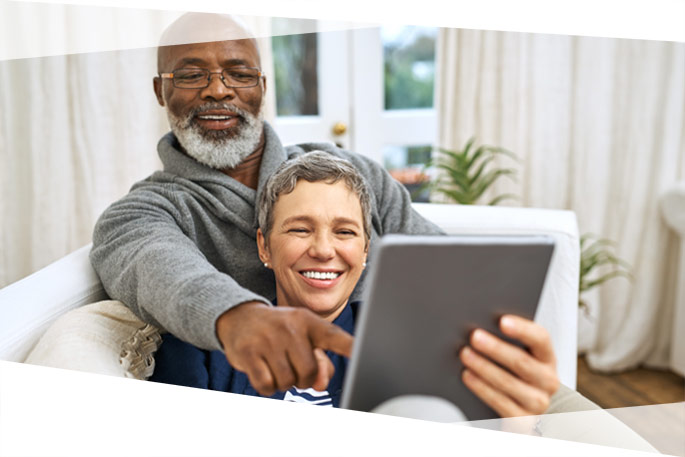 Decide
Step 1 >Deciding to Buy
As a potential homebuyer, purchasing a property is one of the biggest financial decisions you will ever make. It requires thoughtful consideration, especially for first-time buyers.
Why Buy a Home?
Do you want to stop renting and pay your own mortgage? Is your current home too small or have you outgrown it? Are you interested in building an investment portfolio or looking for a rental property? Are you seeking a larger yard or a different location? Our experienced agents can help you identify your priorities and find the perfect property.
Maximize Your Investment
As property owners ourselves, we know that owning real estate is an excellent investment with potentially great returns. We can help you find your dream home, or a profitable rental property, or assist in expanding your investment portfolio. With our extensive knowledge of the local market, we can help you make informed decisions and maximize your investment.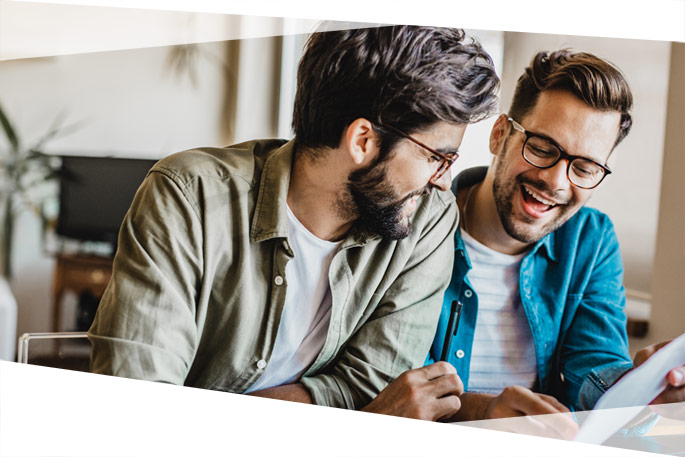 Prepare
Step 2 >Preparing to Buy
Before you start browsing through properties, it's important to make some preparations to ensure a smooth home-buying process.
Build Your Green File
A green file contains all your important financial documents. You will need it to secure financing for your property. The typical green file should contain:
Financial statements
Bank accounts
Investments
Credit cards
Auto loans
Recent pay stubs
Tax returns for two years
Copies of leases for investment properties
401K statements, life insurance, stocks, bonds, and mutual account information.
Check Your Credit Rating.
Your credit score will have a huge impact on what type of property you can buy, and at what price. It is first recommended to check your credit rating with an experienced lending institution so that we can determine what you can afford. The lender will research your credit ratings from the three credit reporting agencies Equifax, Experian, and Trans Union. We will be happy to recommend experienced, knowledgeable lenders in the residential, construction, commercial and investment real estate fields.
Be Mindful With Your Finances.
Avoid making sudden career changes or large purchases that could affect your financial stability and ability to qualify for a mortgage. Let us guide you through these important steps and provide you with free home-buying tips to make your dream home a reality.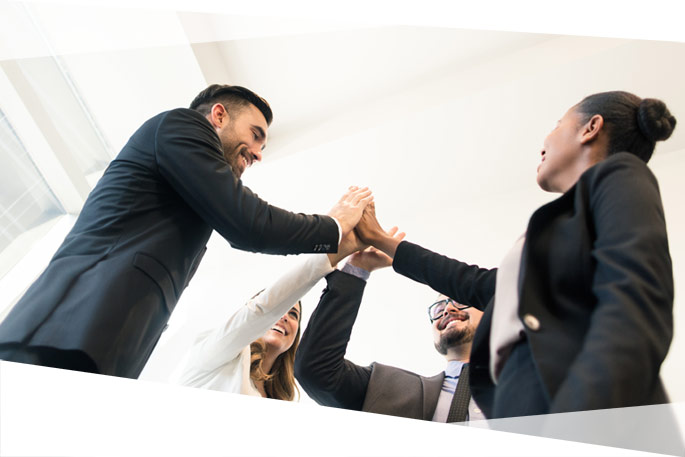 Choose
Step 3 >Choose a Real Estate Agent
As a buyer, it's important to have a trusted real estate professional in your corner to guide you through the process and help you make informed decisions. Here are some factors to consider when choosing your real estate professional:
Look for a full-time agent with experience in transactions similar to yours.
Ask if they are familiar with the area you're interested in and if they're available outside of regular business hours.
Inquire about their credentials and education, as well as any industry designations they hold.
Choose an agent who returns your calls promptly and has a history of successful sales.
Find an agent who listens to your needs and concerns and with whom you feel comfortable.
Our experienced agents are here to help, and we offer exclusive access to property listings before they hit the market.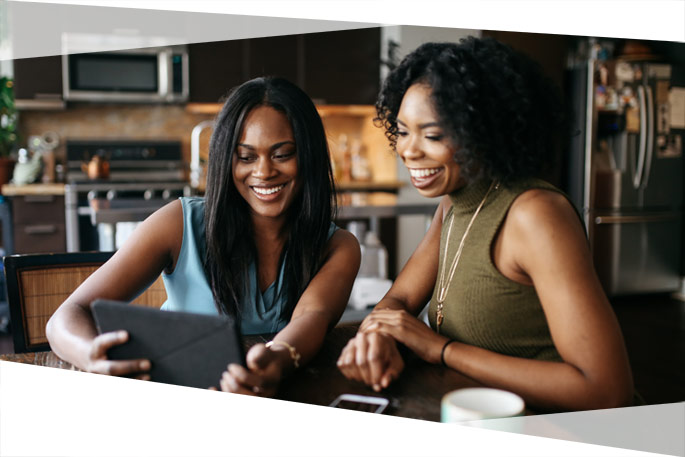 Shop
Step 4 >Time to go Shopping!
Once those preparations are out of the way, it is time to find the right property for you.
Explore the Neighborhoods
Take a drive around the neighborhoods that interest you to get a sense of the properties available in those areas. Check out the local amenities, schools, and transportation options.
Refine Your Search
Select a few properties that meet your criteria and have your agent schedule visits. Ask your agent about the potential long-term resale value of the properties you are considering.
Make an Informed Decision
When you've found the property you want to purchase, your agent can help you make an offer that the seller will accept. A good agent will investigate the potential costs and expenses associated with the new property. They can also help you draft your offer in a way that gives you an advantage over another offer. Trust us to provide you with the guidance you need to make an informed decision.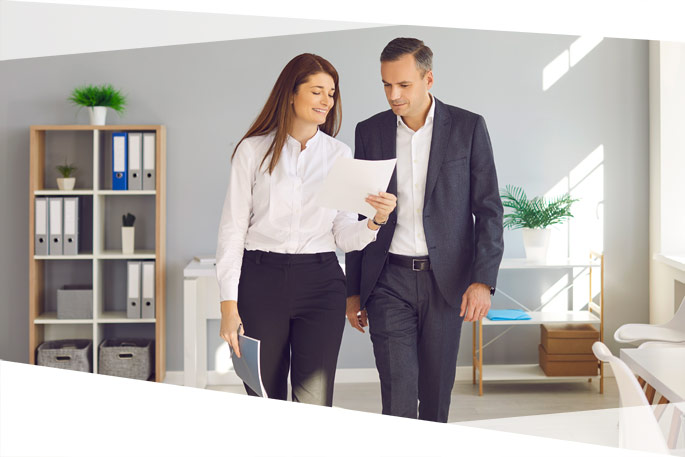 Escrow
Step 5 >Escrow Inspections and Appraisals
The Process, Step-by-Step
The Initial Agreement and Deposit.
An effective agreement is crucial to protect both the buyer and seller. We will assist you in drafting all the necessary paperwork and ensure that you have copies of everything. Keeping written records of all verbal agreements and adhering to the agreed-upon schedule is important to avoid delays and ensure a smooth negotiation process.
The Closing Agent.
A closing agent will be selected to hold the deposit in escrow and research the complete recorded history of the property to ensure that the title is free and clear of encumbrances. We will guide you through this process to ensure that all necessary research is done to avoid any surprises.
How to Hold Title.
Consulting an attorney or tax advisor is recommended to determine the best way to hold a title, as different methods have different legal, estate, and tax implications.
Inspections.
Having a licensed property inspector inspect the property within the agreed-upon time frame is crucial to identify any potential issues. We can recommend various inspectors who specialize in different areas to provide professional opinions.
Depending on the outcome of these inspections, one of two things may happen:
1. Either each milestone is successfully closed and the contingencies will be removed, bringing you one step closer to the close, or
2. The buyer, after reviewing the property and the papers, requests a renegotiation of the terms of the contract (usually the price).
It is imperative that you keep in close communication with your lender, who will let you know when additional documents are needed to approve your loan application and fund your loan. If the agreement is conditional upon financing, then the property will be appraised by a licensed appraiser to determine the value for the lending institution, via a third party. This is done so that the lending institution can confirm their investment in your property is accurate. Appraisers are specialists in determining the value of properties, based on a combination of square footage measurements, building costs, recent sales of comparable properties, operating income, etc. When you are within two weeks of closing, double-check with your lender to be sure the loan will go through smoothly and on time.
Association Approval.
If the property that you are purchasing is conditional upon an association's approval, request the rules, regulations, and other important documents from the seller as soon as you have an effective agreement to purchase. Make sure that the application documents and processing fees are submitted to the appropriate person at the association by the required time. Fill out all of the information completely and legibly so there is no delay in processing the application. If you are required to meet with the association for your approval, make an appointment as soon as possible for the interview. Most associations require a certificate of approval before move-in. Your closing agent will request that the original copy of this approval letter be brought to the closing, so that it can be recorded with the deed in the county public records.
Property Insurance.
If you are obtaining a loan, you will be required by your lender to purchase a certain amount of insurance on the property. The value will depend on the lending institution and the purchase price of the property. You may be able to save hundreds of dollars a year on homeowners insurance by shopping around for insurance. You can also save money with these tips.
Consider a higher deductible. Increasing your deductible by just a few hundred dollars can make a big difference in your premium.
Ask your insurance agent about discounts. You may be able to get a lower premium if your home has safety features such as deadbolt locks, smoke detectors, an alarm system, storm shutters, or fire-retardant roofing materials. Persons over 55 years of age or long-term customers may also be offered discounts.
Insure your house NOT the land under it. After a disaster, the land is still there. If you do not subtract the value of the land when deciding how much homeowner's insurance to buy, you will pay more than you should.
We will be happy to recommend experienced knowledgeable insurance agents for every property type.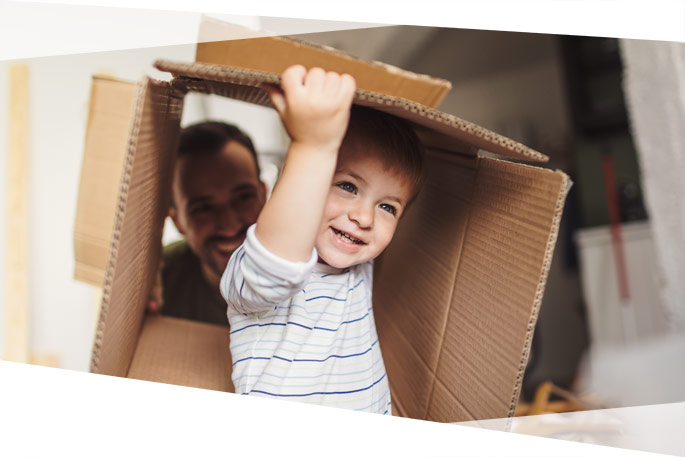 Move
Step 6 >Moving In
As part of our six-step guide to buying a house, we want to ensure that you're fully prepared for closing day.
Closing Day Checklist:

Final Walk-Through Inspection: This is a formality that takes place a day before or the day of the closing. You will visit the property to ensure that everything is in working order and that there are no extra items left behind.
Home Services and Utilities: We will provide a list of useful numbers for the activation of home services and utilities after the closing occurs.
Be Prepared: We are ready to assist you should an unforeseen glitch pops up, even at this last stage. We have encountered these problems before, so we know how to handle them efficiently and in a stress-free manner.
Closing: The closing agent will furnish all parties involved with a settlement statement, which summarizes and details the financial transactions enacted in the process. You and the seller(s) will sign this statement, as well as the closing agent, certifying its accuracy. If you are obtaining financing, you will have to sign all pertinent documentation required by the lending institution.
Attending the Closing: If you are unable to attend the scheduled closing, arrangements can be made depending on the circumstances and the notice that we receive. If you are bringing funds to the transaction, you can elect to either have the funds wired electronically into the closing agent's escrow account or bring a certified bank check to the closing in the amount specified on the settlement statement.
Keys and Other Important Information: The seller should arrange to have all property keys and any other important information for you at the closing so that you may receive these items at this time.
As a buyer's agent, we are committed to providing you with the best home-buying experience.