More About

Rockridge

Rockridge is perhaps the best-known upscale neighborhood in Oakland, and not without good reason. Bordered by Berkeley to the north and Claremont Country Club to the south, this long-established neighborhood has a rich history, beautiful homes, and a vibe that is at once sophisticated and down-to-earth. Walkable access to the clean, above-ground Rockridge BART station with trains that reach San Francisco in 20 minutes has obvious appeal to home buyers wishing to avoid a troublesome commute. No less appealing is the neighborhood architecture, which features enchanting California bungalows from the early 20th century, meticulously maintained with the original charm of shingle siding, covered porches, fireplaces and built-ins. Most have been updated for modern living with open floor plans, sleek kitchens, master suites, or backyard ADU's. Tree-lined streets with beautifully landscaped front gardens make the neighborhood a sheer delight to explore on foot. The stretch of College Avenue from Broadway to Alcatraz Ave. comprises the Rockridge business district: a shopping and foodie mecca unrivalled in the East Bay, with upwards of 80 restaurants, cafes, services, and upscale retail stores.

For the quintessential day in Rockridge, start with an espresso at Cole Coffee on College and Claremont. Pick up the finest french pastry outside of France at La Farine, or line up with the faithful at Boichik for the best bagel you've ever had (we are not exaggerating). Stroll down College Ave. toward the Rockridge BART station and into the heart of the neighborhood, stopping to browse in dozens of independent shops that feature clothing, shoes, gifts, vintage wear, fine jewelry, books, and much more. Be sure to check out the amazing selection at Cole Hardware, the expertly curated, uber-sophisticated home goods at Maison d'Etre or Atomic Garden, and the extraordinary foodie wonderland that is Market Hall.

You could pick up a bottle of wine and delicious prepared dinner at Market Hall and eat happily at home… or enjoy an inspired meal in the warm, gracious ambiance of Oliveto, A16 Rockridge, the Ramen Shop or Wood Tavern. If you have it in you to keep the evening going, so much the better: try the Rockridge Improvement Club or McNallys Irish Pub for a nightcap.

More Neighborhood Highlights:
Not only does it have its own BART station, Rockridge is spanned by Highway 24, an easy link to I580, San Francisco and points west, Contra Costa County to the east. College Avenue itself extends into Berkeley and terminates at the University of California – a 9 minute drive or bus ride.
Area public schools include Chabot Elementary, Claremont Middle, and the highly competitive Oakland Technical High School.
College Avenue offers dining options that are refined, humble, and everything in between. Many are acclaimed – all are delicious. Neighborhood favorites are Oliveto and Cafe Oliveto, A-16, Zachary's Pizza, the Ramen Shop, Cactus Taqueria, Belotti, A Cote and Marisco.
Rockridge Market Hall is the unrivalled gourmet grocery of the surrounding area, with individual retailers selling fresh bread, meat, fish, cheese, wine, prepared foods and produce.
For the ultimate convenience, the College Avenue Trader Joe's and the giant Safeway in the Rockridge Shopping Center are close at hand.
Cole Hardware on College Ave. has quite possibly everything you could ever need on 2 levels of variety store heaven.
Neighborhood independent bookstores Diesel Books and Pegasus Books offer a tremendous selection of books as well as events and readings throughout the year.
Specialty gift shops Maison d'Etre, Nathan and Atomic Garden offer unique items with sophistication and flair from all over the world.
Over 1200 local volunteers built the beloved FROG Park in 2001, and an extensive renovation project was completed in 2020. A linear park that follows Temescal Creek, it features two unique play structures, basketball courts, picnic tables, benches, a dog park, and a butterfly garden.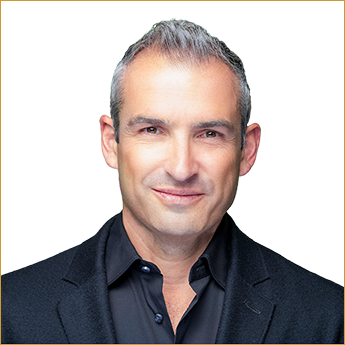 Register To Learn About New Listings First!
Enhance your home search by registering for free to receive a number of additional perks. You'll be able to view additional photos and details of every listing, save your favorite properties, and receive emails as soon as new homes that meet your custom search criteria hit the market!