More About

Piedmont

Piedmont, CA is one of the most desirable residential areas in the San Francisco Bay Area. This tranquil, bucolic piece of land, a separate municipality entirely surrounded by upscale Oakland, boasts real estate arguably unsurpassed by any in the United States for the sheer quality of its homes, central location, public safety, top-notch education and municipal amenities. Grand scale, century-old estate mansions grace its stately boulevards, while generous Mediterranean, Craftsman, and sleek mid-century homes are found along winding side streets, interspersed with impeccably maintained forested paths, mini-parks and playgrounds. Piedmont's unique setting in the rolling East Bay foothills allows for many of its homes to truly extraordinary views of downtown Oakland and Lake Merritt, with downtown San Francisco, the Golden Gate Bridge and Marin County in the background. For all its beauty, however, Piedmont is probably most valued by residents for its close-knit community and small-town feel. This safe, peaceful and undeniably gorgeous environment a mere 20 minute drive from downtown San Francisco represents, for many, the best of all possible worlds.

A perfect day exploring Piedmont would have to begin with a walk through the neighborhoods. Any direction you go is a feast for the eyes, if you enjoy gorgeous homes, inspired landscaping and sweeping vistas of San Francisco Bay. Seek out the hidden stairways that serve as shortcuts up and down the hills. Get lost temporarily – only to find yourself on one of the stately, tree-lined boulevards that will lead you back to Piedmont's tiny "downtown" at Highland and Vista. Here, you can pick up a latte at Mulberry's and enjoy it on a bench in Piedmont Park. Take the park's forested path along a cascading creek and towering sycamores to feel like you are miles away from civilization and give your dog some time off-leash.

Swing over to Piedmont Avenue for the afternoon to browse at Nathan, Mercy Vintage and Philippa Roberts. Catch an indie matinee at the Piedmont Theater, and treat yourself to dinner at any one of a dozen excellent restaurants on the avenue. Don't forget to save room for an absurdly-oversized scoop – or the original "Black and Tan" sundae – at Fentons Creamery, a neighborhood institution since 1894.

More Neighborhood Highlights:
Children generally walk along safe streets to one of Piedmont's uniformly outstanding public schools, often with the same kids from Kindergarten all the way through 12th grade.
Neighbors congregate at Mulberry's market for coffee, or to walk dogs along the creek in Piedmont Park.
Piedmont's recreational facilities include a wonderful public pool and community center, tennis and pickleball courts, several play fields and a skate park.
The friendly, caring Piedmont community comes together regularly to participate in City Council meetings, or to support the Piedmont Education Foundation, Piedmont Community Church, and Piedmont Park Conservancy.
Families participate in popular, long-running town events such as the July 4th Parade, Movies in the Park, and the Thanksgiving Day Turkey Trot.
Piedmont Avenue, Grand Avenue, and Montclair Village are all nearby Oakland business districts that serve Piedmont residents with multiple supermarket and family-owned grocery options, pharmacies, independent movie theaters and dozens of unique specialty shops.
Nearby, flagship restaurant options include Shakewell, Almond & Oak, and Sister on Lakeshore and Grand Avenues; Commis, Homestead, Mago and The Wolf on Piedmont Avenue; Oliveto, Belotti and Wood Tavern in Rockridge.
Piedmont's location is ideal for an easy commute to San Francisco. The I580 link to the Bay Bridge is a mere 5 minute drive, and there is a casual carpool pickup right in the center of town. Adjacent Highway 13 provides a direct route to UC Berkeley, as well as a convenient route south to the Peninsula and Silicon Valley that avoids SF traffic.
AC Transit runs an express bus to SF as well as service to several local BART stations.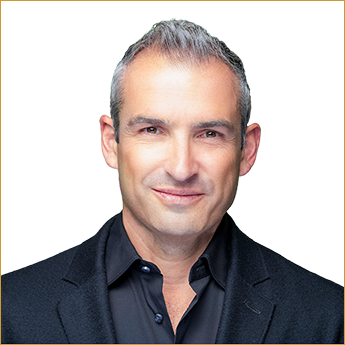 Register To Learn About New Listings First!
Enhance your home search by registering for free to receive a number of additional perks. You'll be able to view additional photos and details of every listing, save your favorite properties, and receive emails as soon as new homes that meet your custom search criteria hit the market!